PJD Business Machines
Call (516) 785-3299
Fax (516)785-7923

Email us: phil@pjdbusinessmachines.com
Seaford NY, 11783
Copiers, HP laser printers, Servicing Long Island for more then 26 years
Short term copier rentals, leasing, service contracts, new copiers, off lease low meter copiers, refurbished HP laserjet printers
Open on Saturdays to better service our customers, we specialize in a few brands, we give white glove service, find out what you have been missing and let us take your business to the next level!
<meta name="msvalidate.01" content="312FB333BA364A2E96E5A0D0DF52F93B8" />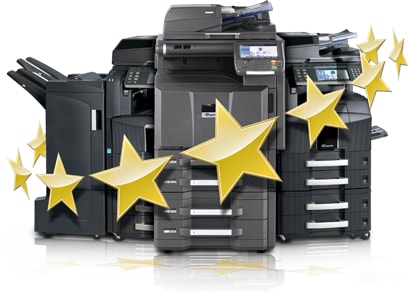 Long Island Copier Service & Sales
Kyocera & Copystar copier sales on Long Island, We specialize in these two products and service Nassau County, Queens, Brooklyn & Suffolk County New York. We offer all inclusive copier leases, 3 year leases are the best way to go, call us and we will explain why this is and why to stay away from companies offering you more than 3 years leases.
Leasing a copier should not be a difficult task but salesmen with their own interest in mind make leasing a nightmare, we will clear this all up for you so you know exactly what to expect.
Copier Service In Nassau County Long Island
Copier Service In Suffolk County Long Island
Here are our social media sites:
Copiers for sale On Long Island
Long Island Copiers Rentals, we can have a 50 cpm rental machine installed to you within two days.
We are experts at HP Laserjet service, we sell HP laserjets printers new & used, our specialize in HP Laserjets 4250N's and 4350N's Printers
Honest **** Trustworthy **** Dependable **** Reasonable
"The Ultimate In Sales & Service"
Long Islands best Copystar/Kyocera copier service and repair company, copiers, fax machines, laser printers, Hewlett Packard ,great prices on new or used copiers, located in Nassau County NY.

Copiers * Fax Machines * Laser Printers * Scanners * Shredders

The Company Known By The Customers They Keep!

Proudly Providing Copiers on Long Island For More Than
26 Years!

Call Us For A Free Estimate On Your Office Machine

We Offer Service Agreements On Everything We Sell.


516 785-3299

* Kyocera * Copystar * HP *


Phil's Blog, let us save you money
---

Monday, March 3, 2014

You are unhappy with your service provider and want to get out of a lease?

From time to time I will go on a sales lead and the customer will ask me if I can get them out of a lease. I would like to be clear on this, once you sign a lease, you are stuck in that lease for the entire time you signed in for. Will a salesman BS you and say "yea we can get you out" sure they will but you can only get out one way, and that is if you buy out your lease. The salesman will call your leasing company and asked them for the buy out price,which will include the additional cost if the leasing company charges if you end a lease early. They take that amount and they tack that onto the price of your NEW copier. Yes it is a very hefty dollar amount but someone has to pay for it (YOU). I what the salesman will try to convince you on doing is locking you back into a 60 month lease! They salesman and leasing company will make more money by booking you into a longer lease, yes your monthly payments will be smaller but you will end up paying more.

What did you think? the smiling salesman was going to absorb this hit? He nor his/her company or the leasing company will ever do this, you are on your own!

Now, I have been writing and preaching for more than 10 years now, why you should never go into a five year lease, over and over and over again. When you have a high volume office and you are doing 150k – 200k or better a year… you should lease a machine for THREE YEARS FMV ! after the three years, your machine will be at around 600k, this is when things break down and major pms are needed, why go forward with the same machine? after all you are leasing and you will continue to lease, mine as well lease something fresh every three years!

Customers with moderate volume or low volume, I recommend they lease with a $1.00 buy out so you can enjoy lease free months after three years, after all, isn't that everyone's goal? to keep monthly payments to a minimum?

The salesman wants to sell and will do anything to sell that machine to you. You can not get out of a lease without YOU paying dearly. Not even the biggest law firms can get out of a lease, trust me, I have been doing this well over 20 years.

To recap this blog:

1) You can not get out of a lease

2) Never lease a machine for more than 3 years (reasons obvious)

3) Take anything a copier salesman says with a grain of salt.

9:38 am est



---






Long Island Copier rentals @ LongIslandbusinessmachines.com, Long Island Copier Sales @ PJDBusinessMachines.com, Long Island Lase Printer Sales & Service @ longislandlaserprinterservice.com

copier service on long Island, Long islands copier service company, laser printer service on long island, long island laser printer service, copier repair on long island, long island copier repair service, nassau county copier & printer repair, suffolk county copier and printer repair, New york, long island,

Nassau County PJD Business Machines, Long Islands copier service company, 516 785-3299